What Benny Benassi is for pink-shirt-wearing mainstream girls, XP8 is for the alternative electro scene: and Italy's most successful export in that field, these days.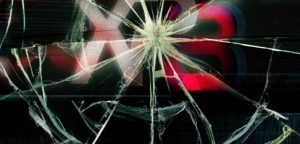 The band, started in 2001 as a trio including previous singer Paul Toohill, composes an airy blend of EBM, electronica, techno and trance, bringing their various visions and talents to life with synthetic vibrancy and danceable beats, crossing electronic genres with relative ease.
Aimed at the heart of the dancefloor, the music keeps listeners moving through the night in timeless waves, emitting subtle hints of the 1980s while slipping easily into sounds of the new millennium: glitchy patterns, sharp simulated strings, and clear vocals travel through bright sequences and brooding atmospheres.
After having released their first demo, Forgive, on the now defunct mp3.com website, and receiving good feedbacks, they signed a deal with the Polish label Black Flames Records, who would reissue the demo on May 2004 as Forgive[n], quickly followed by the RE_Productions EP in October 2004.
In several interviews though, the band seem to consider their real debut the 2005 album Hrs:Min:Sec, released on the acclaimed German label Infacted Recordings.
Over the years, XP8 made a name for themselves due to their energetic live performances: the band played all over Europe, from their native Italy to Russia, and attended prestigious festivals like the Wave Gotik Treffen in Germany. Also their remix work is much sought-after, and bands as different as Attrition, Mortiis, Icon Of Coil and Dope Stars Inc. (among the others) has been remixed by XP8.
Their third studio album, The Art Of Revenge, released on January 18th 2008 once again on Infacted Recordings, immediately received good reviews, and was subsequently licensed in North America to Sigsaly Transmission Media and in Russia to Gravitator Records: meanwhile, it reached place 1 at the Dutch Underground Charts and peaked at 5 at the famous Deutsche Alternative Charts, proving once again how XP8 is constantly on the rise.
Summer 2008 saw XP8 undertaking their first US tour with System Syn where they were enthusiastically greeted by rabid fans from New York to Los Angeles and everywhere between. The accompanying promo video for The Art of Revenge has also seen heavy rotation in several Italian music TV channels and even reached the 1 position in Music Box's top 20 in October 2008.
Pushing forward even harder in 2009, XP8 worked extensively on the eagerly anticipated new album, titled Drop the Mask: demos of the new album found their way to Metropolis Records who signed them for North America.
Drop The Mask is a further evolution of the band's sound by showing the duo of Marco Visconti and Marko Resurreccion taking their collective music prowess to new heights.
The album is introduced by the single Want It, a groovy and sexy electro-industrial tune who also features the guest vocals of Daniel Graves of Aesthetic Perfection fame, who lends XP8 his mighty screaming which turns the song into a pure dancefloor smasher.