BANDS EITHER SOUND LIKE THEMSELVES OR (MOST) LIKE SOMEONE ELSE. XP8 JUST SEEMS TO SOUND LIKE XP8…HOW WAS THAT SOUND DEVELOPED?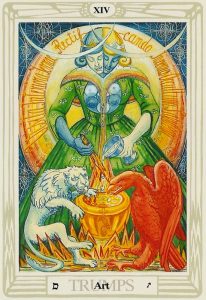 To sound like XP8 has been a crucial point for us since day one, and it really seems like we got it. Of course, this can be detrimental at times, since to hit the next DJ chart you have to propose something that can be played on to the dancefloors, where the trendsetter mentality holds sway… that's why it's kinda difficult to see XP8 on any given chart. Anyway, the key to the XP8 soundscape is to be found among the really different influences of the three of us… from The Cure to Faithless, from Tool to Current 93 to Skinny Puppy to Icon Of Coil, from Vitalic to Underworld… we really do listen and enjoy a really wide spectrum of music. Mix this big background to our own musician's sensibility and you'll get the XP8 sound.
STILL, FROM TIME TO TIME, YOUR MUSIC GETS CLASSIFIED UNDER MANY CATEGORIES SUCH AS FUTUREPOP, EBM, AND SYNTHPOP. DO YOU THINK THESE CATEGORIES ACCURATELY DESCRIBE YOUR SOUND?
All these sub-sub-sub-categories come about for a number of reasons: either to pin down an elusive style or more often to differentiate a genre, and often this comes about from a need to "create" a niche in a market and subsequently create a movement or trend. What we do is "electronic music". We'll accept EBM as it's been around for a long time, we were already around when people were trying to decide whether to call bands like Front 242 EBM or Cyber. Everybody needs labels, to define and differentiate, clarify. You run into problems when people disagree. EBM was a nice term that encompassed the early Front 242 moment and most bands were content to be included in that "gang". Things like Futurepop, Power Noise, Synthpop and the like reek of people trying to breathe new air into an aging genre as well as trying to detail the differences between an Apoptygma Berzerk, a Hocico and a VNV Nation.